Rescue, Return, Restore – Poor Jewish People to Israel
Or call 352.394,4673, toll free 866.539.6829
Stories from the Field
Stories of Jewish people we've helped make aliyah (emigrate to Israel).
Click on a country (category) link below to see only the stories associated with that country.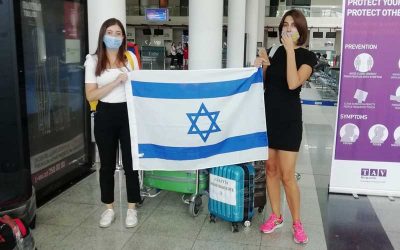 Gvantsa and Salome are sisters making Aliyah together.  Gvantsa tells their story: "Israel is our dream country and our roots are there.  Not only our ancestors are from Israel, but our parents live there, and we want to be close to them. So, while we are young, we...
read more
PO Box 361757
Melbourne, FL  32936-1757
Get in touch. Call, email, or message.
Ezra International is a 501(c)(3) tax-exempt organization.
Donations and contributions are tax deductible as allowed by law. Uniform Disclosure Statement