And He will lift up a standard for the nations and assemble the banished ones of Israel, and will gather the dispersed of Judah from the four corners of the earth. Isaiah 11:12
Stories from the Field
Stories of Jewish people we've helped make aliyah (emigrate to Israel).
Click on a country (category) link below to see only the stories associated with that country.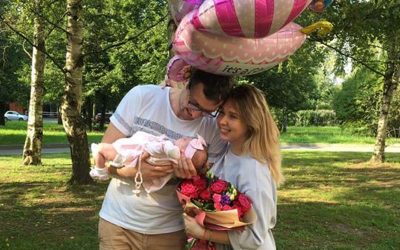 Vladimir and Maria made Aliyah along with their daughter, Maya.  Vladimir tells their story: "Aliyah for our family is more than just moving to another country.  We consider Israel to be our home – so Aliyah for us is returning home!" "The idea of making Aliyah came...
read more
PO Box 361757
Melbourne, FL  32936-1757
Get in touch. Call, email, or message.
Ezra International is a 501(c)(3) tax-exempt organization.
Donations and contributions are tax deductible as allowed by law. Uniform Disclosure Statement