Rescue, Return, Restore – Poor Jewish People to Israel
78,835 to Date
Or call 352.394,4673, toll free 866.539.6829
Christian Non-Profit Organization
Ezra International is a Christian non-profit organization that helps the poorest of the poor Jewish people make aliyah (emigrate to Israel). The return of Jewish people to Israel today is a fulfillment of God's promise made centuries ago. For 2,000 years, it seemed impossible. But now it's happening, and scripture also promised that you can be a part of it!
Ezra's Logo
God is at the center of it all and He is reaching out to the four corners of the earth. He is re-gathering His people back to Israel and you can help provide a light to show the way home.
Ezra's Vision – Rescue, Return and Restore
From Siberia to the Amazon and from Budapest to Buenos Aires, Jewish families hear that call. Their prophets foretold long ago that the return to Israel in our time would be a miracle, and it is—greater even than the Exodus from Egypt under Moses.
The prophets also foretold another calling for our time, to the Gentiles, to those of us from among the nations. It's a call that Ezra International responds to each and every day by providing humanitarian aid to impoverished Jewish families. The God of Israel's promise is that as the Jewish people come home to Israel, Gentiles have a responsibility in that process. In Isaiah 49:22 He declares: "Thus says the Lord GOD: 'Behold, I will lift up my hand to the nations, and raise my signal to the peoples; and they shall bring your sons in their arms, and your daughters shall be carried on their shoulders.'"
Ezra International answers this call in Russia and Ukraine, in Argentina and Azerbaijan, in Kazakhstan and Brazil. Our teams in Kiev and Kishinev and Debrecen and Donetsk offer practical help, funded by Christians around the world, to Jewish families ready to make aliyah—the return to their biblical homeland.
You can answer that call, too. You can bring the Jewish people back to Israel from the four corners of the earth: by praying, by learning about aliyah today, and by giving of your finances to help those in need. You can provide passports, documents, and transportation to the airport—all these needs, which cost more than what many Jewish people can afford. Join us at Ezra International today as we answer the call.
What Is Aliyah?
Aliyah is a Hebrew word that means "to ascend" or "to go up." When a Jewish person emigrates to Israel from Uruguay, Mexico, Russia, Moldova, or any other country, they "make aliyah."
Aliyah is a word with a lot of history. It all started with God's command to Abram, whose name He later changed to Abraham:
Now the LORD said to Abram, 'Go from your country and your kindred and your father's house to the land that I will show you. And I will make of you a great nation, and I will bless you and make your name great, so that you will be a blessing' (Genesis 12:1-2).
Abraham went, obeying the LORD's instruction, leaving behind all that was familiar and journeyed to the Promised Land. He was the first to make aliyah, though he certainly was not the last!
God promised the land again to Isaac (Genesis 26:1-5) and to Jacob (Genesis 28:12-15). Before Jacob's death, his sons and their families went to Egypt. Centuries later, Moses led the people of Israel out of Egypt for the land of promise. Finally, after 40 years in the wilderness, those who entered the Promised Land under Joshua's leadership made aliyah when they crossed the Jordan River near Jericho.
However, Israel's history under the judges and the kings was marked by unfaithfulness to God's commandments. The LORD sent the 12 tribes into exile after years of rebellion and disobedience. Solomon's temple in Jerusalem was destroyed, and the Promised Land was desolate.
Even in captivity, though, the LORD promised the Jewish people that they would return. After 70 years of exile in Babylon, prophets like Ezra and Nehemiah made aliyah, with thousands of Jewish families returning to Israel to rebuild Jerusalem, the Temple and the nation.
Just a few centuries later, Jerusalem was again ransacked, this time under Roman occupation. Once more, Israel's enemies destroyed the Temple. Hundreds of thousands of Jewish people lost their lives, and after AD 70, most Jewish people again lived in exile outside of Israel. That exile lasted almost 1,900 years.
Yet God said through the prophet Jeremiah that the exile would again come to an end. "However, the days are coming," declares the Lord, "when it will no longer be said, 'As surely as the Lord lives, who brought the Israelites up out of Egypt,' but it will be said, 'As surely as the Lord lives, who brought the Israelites up out of the land of the north and out of all the countries where he had banished them.' For I will restore them to the land I gave their ancestors.
Just as promised in their scriptures, the Jewish people started coming home to Israel, this time in the late 1800s. In spite of the threats of pogroms in the Russian Empire, anti-Semitism in Western Europe, and the evil plans of the Nazi regime, Israel was reborn in 1948.
Tens of thousands of Jewish families have come home to Israel from Germany, Hungary, Romania, Ethiopia, South Africa, Russia, Ukraine, Argentina, and The United States—from all over the globe. And just a few years ago, Israel's Jewish population became the largest in the world.
So, what is aliyah? Aliyah today is the process in which these centuries-old promises to the Jewish people are being fulfilled in our time! It is the return of the Jewish people today to the Promised Land, just as God promised centuries ago.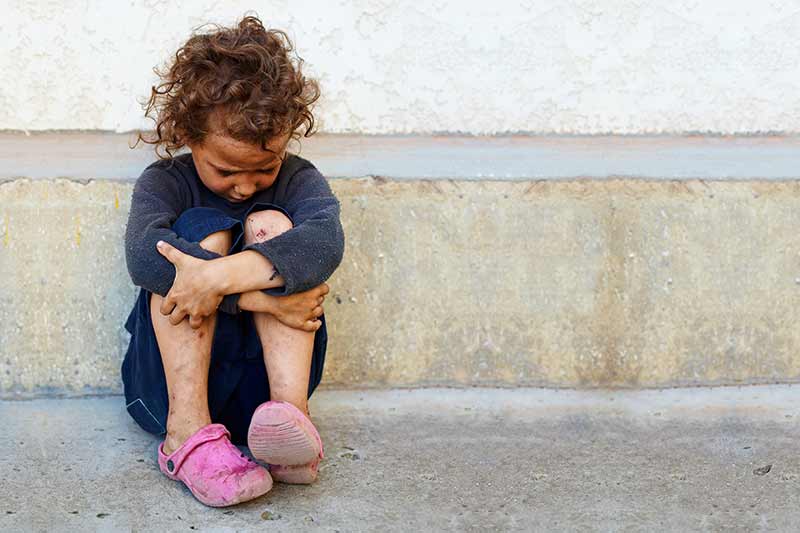 Humanitarian Aid
Ezra International provides humanitarian aid to impoverished Jewish people. Often, they barely have enough money to pay their rent, put food on their table and clothes on their backs.
Through your generous support we are able to help them make Aliyah (Return to Israel). We provide one-on-one support in their home countries, we complete in-depth ancestry research, procure necessary immigration documents, and provide the necessary transportation throughout the process of their emigration journey.
E-News Sign Up
Donating isn't the only way to get involved.
Be a part of the team.
Prayer Team Sign Up
Donating isn't the only way to get involved.
Be a part of the team.
Stories from the Field
RESCUE – RETURN – RESTORE
Jewish people we've helped make aliyah.
PO Box 361757
Melbourne, FL  32936-1757
Get in touch. Call, email, or message.
Ezra International is a 501(c)(3) tax-exempt organization.
Donations and contributions are tax deductible as allowed by law. Uniform Disclosure Statement