Rescue, Return, Restore – Poor Jewish People to Israel
Involvement Opportunities
Two Million People. It's estimated that over 2 Million Jewish people remain in regions of the former Soviet Union alone. Many of these individuals lack the resources to get to Israel on their own. We are working hard to make sure that every Jewish person who desires to return to their biblical homeland has the means and the resources to make that possible, thanks to the generosity of people just like you!
Isaiah 49:22 – "Behold, I will lift up My hand to the nations. And set up My standard to the peoples, and they will bring your sons in their bosom, And your daughters will be carried on their shoulders"

So, you want to change lives, pursue meaning and help fulfill Bible prophecy?
Look no further. . . here are a few of the ways that you can help.
Israel Tours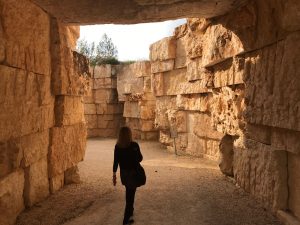 For more information call Col. John Somerville at (559) 877- 2882.
Share Our Story
Share Our Story
Are you passionate about helping Jewish people, and looking for a way to be involved with Bible prophecy? Great. We could use your help! We've made it easy for you to share our story on Facebook, across the internet, and at your church.
Help a Jewish Person Get to Israel
For as little as the cost of a new cell phone ($360) you can help a Jewish person get to Israel.
Volunteer to Pray
Donating isn't the only way to get involved. If you feel called to pray during your private devotional time with the Lord – we would be honored to have you as an important member of our international prayer team.
Host a Small Group
Prayer Group
Use our weekly email Prayer Points to guide your prayers. To receive prayer points, click here. Another fantastic resource is Pat Frame's book, "Intercession and Aliyah: Intercession for the Return of the Jewish People" ($10). Let's get prayer groups in all 50 states!  The work of Aliyah requires prayer and God's intervention.
Bible Study Group
Host and facilitate our new 8-week course, Aliyah: Understanding the Return of the Jewish People to Israel. To teach this course, order a Facilitator's Kit ($30 + shipping) which includes a printed full-color 96-page workbook as well as 8 beautiful slide shows and informational handouts for 8 lessons. This course starts with the basics then lays out God's glorious plan to return the Jewish people to Israel. We guarantee you will love this new course! Read our recommendation here, teach the course, then help us add to these recommendations!
Small-Group Bible Study – Video