Rescue, Return, Restore – Poor Jewish People to Israel
Ezra International is a Christian non-profit organization that helps the poorest of the poor Jewish people make aliyah (emigrate to Israel). The return of Jewish people to Israel today is a fulfillment of God's promise made centuries ago. For 2,000 years, it seemed impossible but now it's happening!
Ezra's Logo
God is at the center of it all and He is reaching out to the four corners of the earth. He is re-gathering His people back to Israel and you can help provide a light to show the way home.
Ezra's Vision – Rescue, Return and Restore
From Siberia to the Amazon and from Budapest to Buenos Aires, Jewish families hear that call. Their prophets foretold long ago that the return to Israel in our time would be a miracle, and it is—greater even than the Exodus from Egypt under Moses.
The prophets also foretold another calling for our time, to the Gentiles, to those of us from among the nations. It's a call that Ezra International responds to each and every day by providing humanitarian aid to impoverished Jewish families. The God of Israel's promise is that as the Jewish people come home to Israel, Gentiles have a responsibility in that process. In Isaiah 49:22 He declares: "Thus says the Lord GOD: 'Behold, I will lift up my hand to the nations, and raise my signal to the peoples; and they shall bring your sons in their arms, and your daughters shall be carried on their shoulders.'"
Ezra International answers this call in Russia and Ukraine, in Argentina and Azerbaijan, in Kazakhstan and Brazil. Our teams in Kiev and Kishinev and Debrecen and Donetsk offer practical help, funded by Christians around the world, to Jewish families ready to make aliyah—the return to their biblical homeland.
You can answer that call, too. You can bring the Jewish people back to Israel from the four corners of the earth: by praying, by learning about aliyah today, and by giving of your finances to help those in need. You can provide passports, documents, and transportation to the airport—all these needs, which cost more than what many Jewish people can afford. Join us at Ezra International today as we answer the call.
What Is Aliyah?
Aliyah is a Hebrew word that means "to ascend" or "to go up." When a Jewish person emigrates to Israel from Uruguay, Mexico, Russia, Moldova, or any other country, they "make aliyah."
Aliyah is a word with a lot of history. It all started with God's command to Abram, whose name He later changed to Abraham:
Now the LORD said to Abram, 'Go from your country and your kindred and your father's house to the land that I will show you. And I will make of you a great nation, and I will bless you and make your name great, so that you will be a blessing' (Genesis 12:1-2).
Abraham went, obeying the LORD's instruction, leaving behind all that was familiar and journeyed to the Promised Land. He was the first to make aliyah, though he certainly was not the last!
God promised the land again to Isaac (Genesis 26:1-5) and to Jacob (Genesis 28:12-15). Before Jacob's death, his sons and their families went to Egypt. Centuries later, Moses led the people of Israel out of Egypt for the land of promise. Finally, after 40 years in the wilderness, those who entered the Promised Land under Joshua's leadership made aliyah when they crossed the Jordan River near Jericho.
However, Israel's history under the judges and the kings was marked by unfaithfulness to God's commandments. The LORD sent the 12 tribes into exile after years of rebellion and disobedience. Solomon's temple in Jerusalem was destroyed, and the Promised Land was desolate.
Even in captivity, though, the LORD promised the Jewish people that they would return. After 70 years of exile in Babylon, prophets like Ezra and Nehemiah made aliyah, with thousands of Jewish families returning to Israel to rebuild Jerusalem, the Temple and the nation.
Just a few centuries later, Jerusalem was again ransacked, this time under Roman occupation. Once more, Israel's enemies destroyed the Temple. Hundreds of thousands of Jewish people lost their lives, and after AD 70, most Jewish people again lived in exile outside of Israel. That exile lasted almost 1,900 years.
Yet God said through the prophet Jeremiah that the exile would again come to an end. "However, the days are coming," declares the Lord, "when it will no longer be said, 'As surely as the Lord lives, who brought the Israelites up out of Egypt,' but it will be said, 'As surely as the Lord lives, who brought the Israelites up out of the land of the north and out of all the countries where he had banished them.' For I will restore them to the land I gave their ancestors.
Just as promised in their scriptures, the Jewish people started coming home to Israel, this time in the late 1800s. In spite of the threats of pogroms in the Russian Empire, anti-Semitism in Western Europe, and the evil plans of the Nazi regime, Israel was reborn in 1948.
Tens of thousands of Jewish families have come home to Israel from Germany, Hungary, Romania, Ethiopia, South Africa, Russia, Ukraine, Argentina, and The United States—from all over the globe. And just a few years ago, Israel's Jewish population became the largest in the world.
So, what is aliyah? Aliyah today is the process in which these centuries-old promises to the Jewish people are being fulfilled in our time! It is the return of the Jewish people today to the Promised Land, just as God promised centuries ago.
Board of Directors
Patricia Frame 2009-Present
Ezra International, President, Hawick, United Kingdom
Gary Cristofaro 2014-Present
Ezra International, Secretary/Treasurer/Vice President, Melbourne, FL
Bruce Elliot 2003-Present (Independent Voting Member)
President, Infovision Software, Carlsbad, CA
Anne Elliot 2018-Present (Independent Voting Member)
Ezra International Board Member, Carlsbad, CA
Michael Utterback 2014-Present (Independent Voting Member)
Ministry to Israel, Director, Jerusalem, Israel
Publications
2022 Documents
2021 Documents
2020 Documents
2019 Documents
2018 Documents
2017 Documents
2016 Documents
2015 Documents
Donor Privacy Policy
Our Commitment to Privacy
Ezra International respects the privacy of every visitor to our website. Your privacy is a priority, and we go to great lengths to protect it. This Internet Site Privacy Policy explains our online information practices. This Policy may be changed or updated from time to time. By visiting Ezra International at www.ezrainternational.org, you accept the practices described in this Policy.
Is My Credit Card Information Secure?
We use a variety of safeguards to protect the security of your credit card transactions. We use technologies and processes such as encryption, access controls, network firewalls, physical security and other measures. These measures make it extremely difficult for anyone to intercept the credit card information you send to us. When we work with other companies to process credit card transactions, those companies also use encryption and other security measures.
You can make financial contributions online, by mail, or by calling 1-866-539-6829.
How We Use Your Information
Ezra International will not sell, trade, or share personal information about our financial donors with anyone else, nor will we send mailings to our financial donors on behalf of other organizations, unless a donor has given us specific permission to do so.
If you provide Ezra International with personal information when you visit our website, or through other methods offline, we may use the information in our programs and activities. We may enter your name into one of our databases, so we can contact you to obtain your input, provide information about our programs and events, or request contributions.
We Care About Doing It Right
Ezra International is committed to accuracy and precision in processing your contribution information. We employ a variety of error-checking procedures, and our systems are subject to independent external and internal audits to ensure the privacy, security and accurate processing of your information.
If you need to contact us to review your information or make corrections, please contact us.
Uniform Disclosure Statement
Pat Frame
President/CEO
Pat has helped Jewish people come home to Israel for more than three decades.  She supervised teams in Ukraine for 11 years and was working in Ukraine when Ezra International was founded. Pat has worked with Ezra full-time since 2009 having responsibility for teams in the former Soviet Union and later in South America.  Since May 2022 Pat has served as CEO of Ezra International.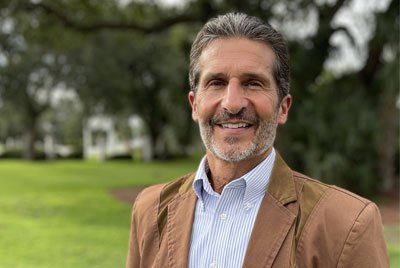 Rev. Gary Cristofaro
Vice President
Gary has been a passionate advocate for Israel and the Jewish people since the early 90's. His role is to teach and communicate the message of the Aliyah to Christians both face-to-face and through electronic media. He is also responsible for Ezra's graphics messaging and online footprint.
Janet LeBlanc
Management
Janet is Ezra International's management analyst. She gathers and evaluates information within the organization to present solutions and recommendations. She provides continuous accurate analysis of fiscal practices. Her expertise includes Ezra's graphics messaging and on-line footprint.
Darlene Cristofaro
Financial/Public Relations Clerk
Darlene Cristofaro has been a strong supporter of Israel and the Jewish people since the early 90's. She serves Ezra International in Public Relations and in the Finance department.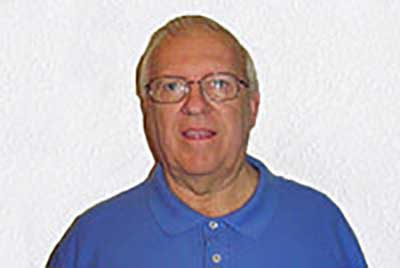 Rev. Richard Wagner
Field Support
Richard shares the message about the Jewish people's return to Israel with congregations in the US. Rev. Wagner has been on several "Fishing Trips" to Ukraine and is committed to the work of bringing the Jewish people back to Israel from around the world.
Carrie Franke, PhD
International Liaison
Carrie is the International Liaison for Ezra International. For over 25 years, Carrie has served as an advocate for Jewish-Christian relations in the US, Israel, and in the 29 countries, she has visited, by speaking, writing, and leading and creating programs to inspire ordinary people to support the Jewish people and Israel. Her role is to represent and serve Ezra International around the world and to tell the wonderful stories of how Jewish families are rescued from poverty and persecution and brought HOME to Israel.
Michael Utterback
Director Ministry to Israel
Michael has been involved in Aliyah since 1991. He served as International Director and Aliyah Director for the International Christian Embassy and assisted in the establishment of the Exodus project in the early 90s. He began working with Mel Hoelzle and Ezra International in Siberia in 1997. Michael has traveled worldwide on behalf of Israel, speaking in conventions, conferences and local churches. He has written articles for various magazines and newspapers, and writes a monthly periodical called Perspective. He and his wife Gina live in Jerusalem, Israel.
Our Partners and Supporters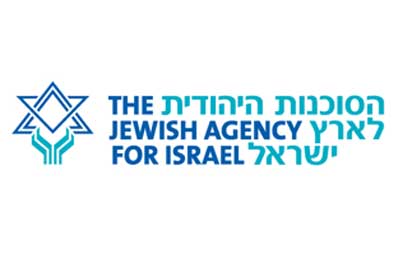 Jewish Agency
Bridges for Peace
Ministry to Israel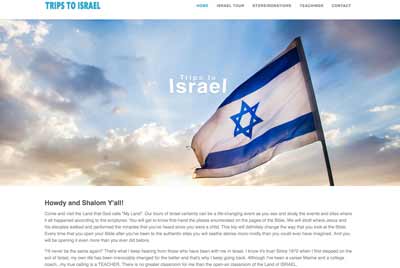 Zion's Watchman
Ezra Canada
Ezra Nederland
Ezra UK