Rescue, Return, Restore – Poor Jewish People to Israel
Or call 352.394,4673, toll free 866.539.6829
Stories from the Field
Stories of Jewish people we've helped make aliyah (emigrate to Israel).
Click on a country (category) link below to see only the stories associated with that country.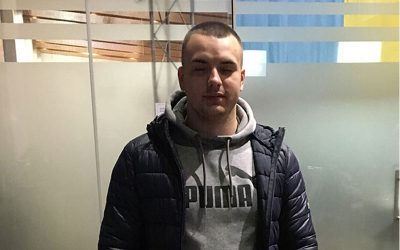 "I live only with my grandmother in Krivoi Rog.  I do not have parents.  I don't see any prospects for myself here, so I decided to repatriate.  I have many friends who have left for various programs in Israel.  In 2018 I visited Israel on the Taglit program.  I...
read more
PO Box 361757
Melbourne, FL  32936-1757
Get in touch. Call, email, or message.
Ezra International is a 501(c)(3) tax-exempt organization.
Donations and contributions are tax deductible as allowed by law. Uniform Disclosure Statement