Maia and Kakha T from Gori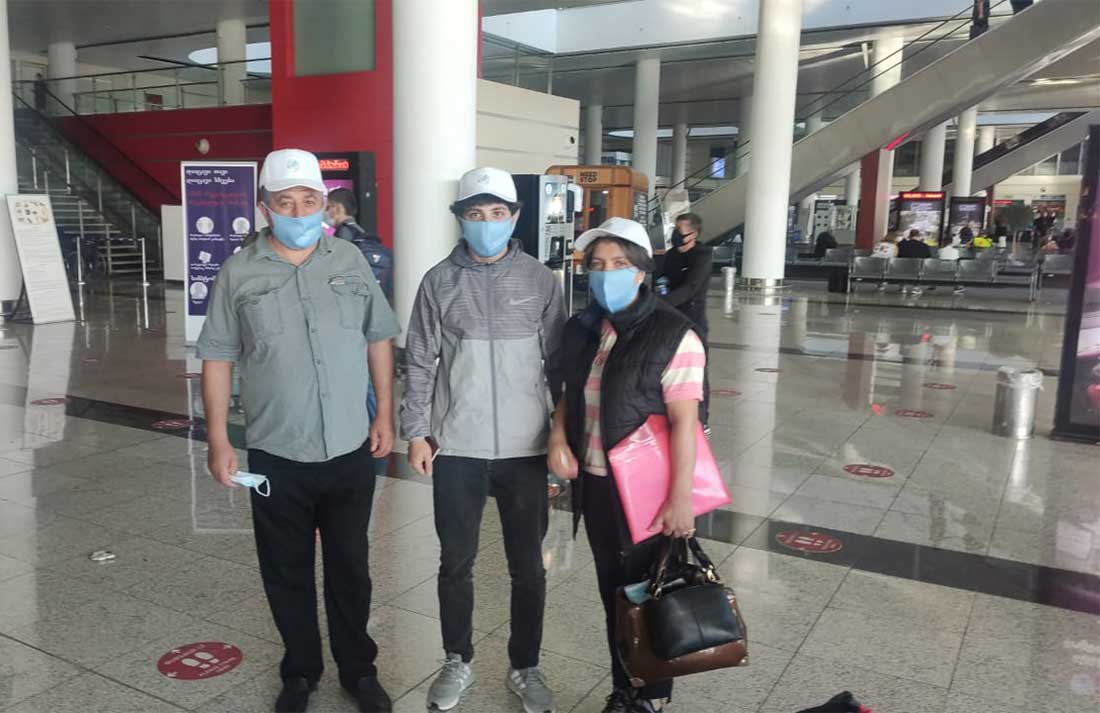 Israel is a very promising country, and my Jewish roots allow me to go there with my husband Kakha and son, Sergo.  Israel is my ancient homeland.
We live very poorly here in Georgia and that pushed us towards the idea of making aliyah.  Here in Georgia, we tried hard and were working every day as hard as we could.  But this is not a life – this is survival.  My husband is a former soldier who has served in two different wars in Georgia – first in 1990 in the Abkhazia war and then in 2008 in the Tskhinvali war.  We're grateful to God that he is alive but – imagine this – his compensation from the government is about 20usd per month.  He is working in agriculture, and we have food to eat but not enough money to cover all the family's needs.  We have a son who is a talented football player, and he needs a lot of things for that.  We try to give him all we have.  We believe our son can have a successful career in Israel and that we can also have good jobs, earning enough to live and not simply survive.  We also have some fear that there could be another war with Russia as they are invading more and more of our territory.  They move forward little by little and are getting very close to our village now.  We don't want to be victims of that …
As I mentioned we have to income to have any money left over or to save.  When we got our visa, we had to renew some of our documents, get apostille, notary certificates, translate documents and so on.  Ezra made that much easier.  Ezra covered our expenses and gave us advice all along the way.  They helped us in every possible way.  They visited us at home, checked all the documents we had to renew and encouraged us.  It was a great help!
To be honest I don't know how to express our feelings about leaving.  We are leaving the house we built ourselves and the yard where we planted the plants growing there.  It's very difficult to put everything into bags and go to an unknown land.  But we believe we can!!
Thanks to all who care for every Jew.  It doesn't matter where we are, we always feel that warmth your help gives us.  Thank you.
​