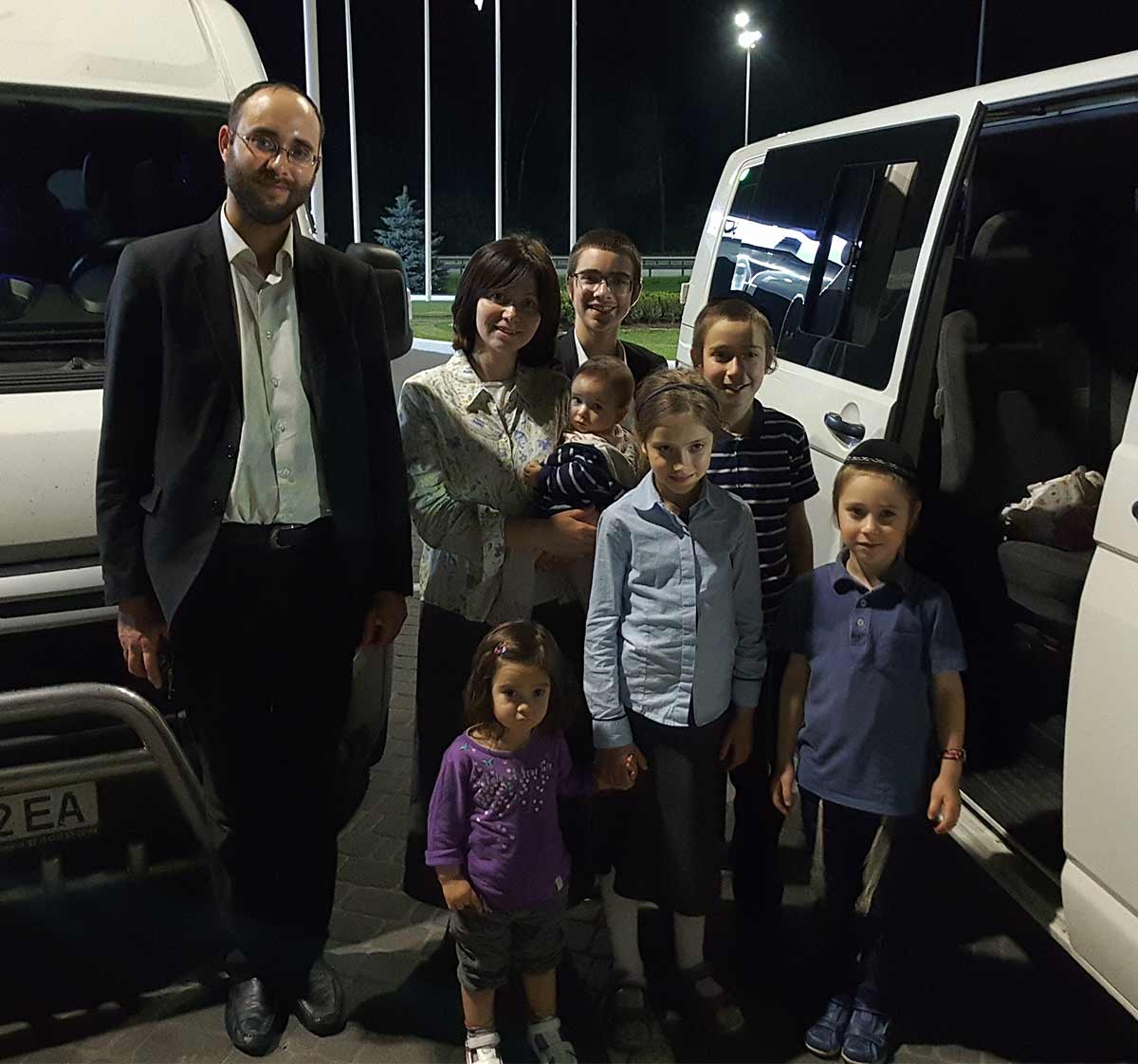 Boris – known as Baruch – and Natalya made Aliyah with their six children – sons Menachem, Efraim, and Shmuel and daughters Rivka, Ester, and Bat Sheva. The couple is well known in the Jewish community in Odessa where Baruch is head of the local synagogue and a teacher at a Jewish school and University.  Baruch tells their story:
My dream is to become a Rabbi and Israel is an important step in realizing this dream.  I hope to pass all the necessary exams in Israel and to receive the title of Rabbi.  Our family and my personal relationship with Israel is very deep.  In 1994 the first Jewish school opened in Odessa and I was one of the first students.  When I was 13, I went to Jerusalem to study for a year along with a few other boys.  This year's study made a huge contribution to my development and, since then, I became active in Odessa's Jewish community.  Many of my relatives died in the Holocaust during the bloody events that took place in Odessa.  Now, as part of my studies to become a Rabbi, I have been flying to Israel once a year for studies.  The whole family has been able to visit Israel twice.  When I arrive in Israel, I don't feel like I am flying overseas – this is where I feel at home.  When we visited Israel the last time my children felt the same.  Aliyah for us was a spontaneous decision.  In September last year, we made the decision and began to collect the necessary documents and to prepare for departure.  My eldest son is now 13 years old and has to go to yeshiva.  We also want the rest of our children to grow up in Israel, receive a good Jewish education and feel they belong in this country.  For my wife and I the State of Israel is our real home, the kids love Israel too and want to live there. 
Due to the events associated with coronavirus and movement restrictions we were wondering how we would get to Kiev to catch our flight.  Ezra helped us with this! We were on time and arrived quickly and in comfort. Thank you so much!!  Thank you very much for your thoughtful and sincere attitude to future repatriates!