And He will lift up a standard for the nations and assemble the banished ones of Israel, and will gather the dispersed of Judah from the four corners of the earth. Isaiah 11:12
Stories from the Field
Stories of Jewish people we've helped make aliyah (emigrate to Israel).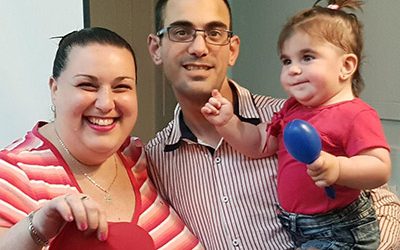 Milton, Sonia and Sheina, from Rosario, Argentina Milton and Sonia were both raised as Jews from childhood and were very involved within the same community. That was where their love for Eretz Israel was born. They grew up, fell in love, got married and...
read more
P.O. Box 120926
Clermont FL 34712-0926
Get in touch. Call, email, or message.