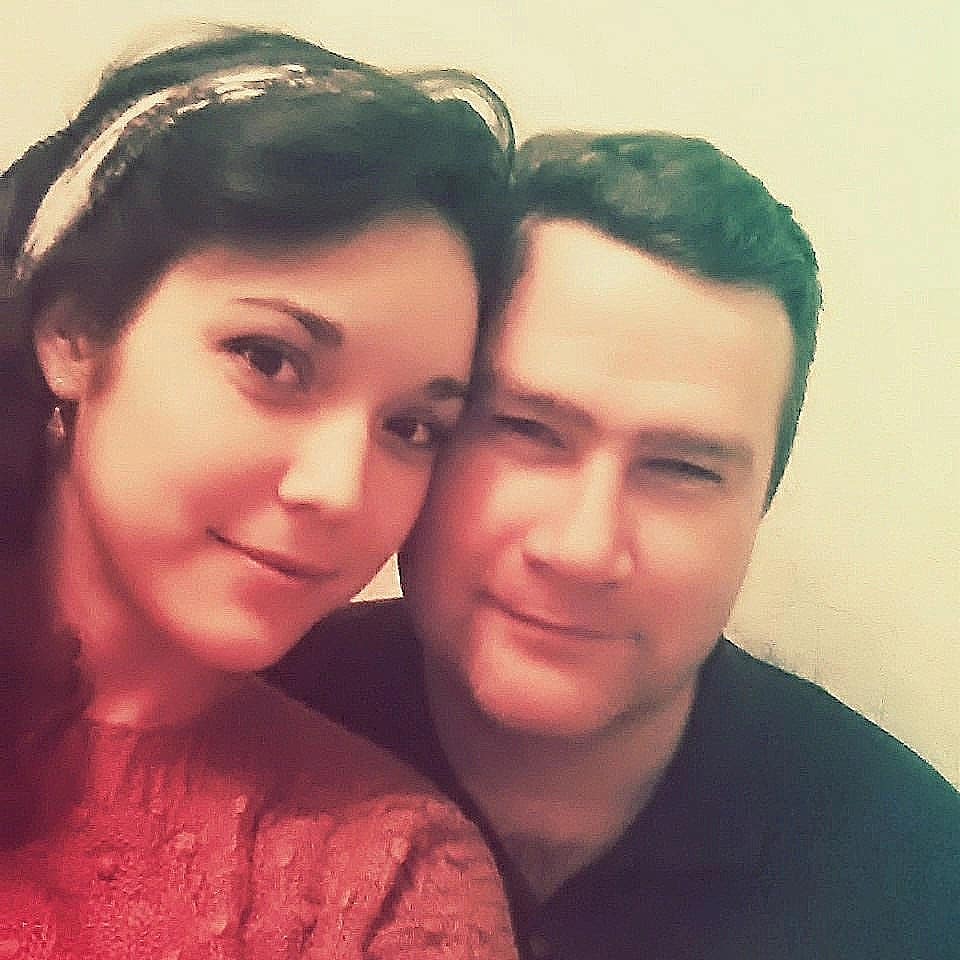 Aleksandr's surname in Yiddish means 'the sparkling, shining, stone'.  Aleksandr was born in December 1978 and made aliyah with his wife, Irina.
Aleksandr didn't know his grandparents, but he knows that the family comes from his great-grandmother Chai-Sura and great-grandfather, Isaac.  According to stories his grandmother was born in 1877 and died, at the age of 92, in Tiraspol in 1969.  She married early and had five daughters and one son.  They taught their children to love and appreciate their home and their family.
The Second World War was the worst thing to happen to them.  Children and war are two incompatible concepts.  These two words should not be put together as children are born for life, not for death.  And war takes away life …  However, this family turned out to be one of the 'lucky' ones as they managed to escape and hide.  Later they were evacuated.
However, the war stole the childhood of our grandparents who had to live in that terrible time.  Such small and defenceless children had to suddenly become adults.  They lived in fear, pain and daily news of someone's death or injury on the battlefield.  Our grandparents did not know real childhood.  Moreover, many of them had to take machine guns and go to war.  The children lived and worked alongside the adults, trying to bring victory closer through their hard work.  They suffered mentally which affected their whole lives.  Eventually houses were restored, cities and factories were restored, the economy was restored but their childhood was gone forever.  After all, it's impossible to bring back time.
Aleksandr's grandfather, Abram, was among the first who, without waiting to be called up, went to the defence of the motherland.  Great-grandmother heard the news that the war had ended on the radio.  Tears of joy, hugs, songs and … bitterness.  The bitterness due to the loss of relatives and friends, the years of blood, death, pain and destruction.
But life goes on …
In 1946 Abram arrived in the city of Tiraspol to where the whole family subsequently returned.  The city lay in ruins.  Instead of houses there were piles of stones.  The whole family moved into an empty apartment and, as much as possible, equipped it for their needs.  Abram worked on the restoration and reconstruction of the city.  In the same year of 1946, he was sent to study in the city of Dubossary.  Here he met Aleksandr's grandmother.  They were married and had three children – two sons and a daughter (Anatoly, Misha and Lyudmilla).
All his life Abram worked in a factory and his wife, Maria, worked at the power grid.  Years passed by.  The children grew up and each of them started their own family and had their own children.  They were all glad to be alive.
In the summer of 2000 Anatoly, his sister Lyudmilla and her children and Misha's wife applied to the Jewish Agency of Transnistria to apply to make aliyah.  They were collecting and re-registering documents for more than a year.  They all made aliyah in 2001.  Anatoly's wife Lyubov became ill and did not dare to leave with her husband.  Anatoly kept in constant contact with his wife and children.  Sadly, Lyubov passed away in April 2019.
In December 2018 Aleksander, together with his wife Irina, applied to the Jewish Agency in Transnistria to make aliyah.  They were given consultation by the JA's local coordinator.  Aleksandr says: "We received tremendous material and moral assistance (we didn't even think that this was possible) from Ezra represented by Igor and his wife Alla.  And when we learned that Igor is also the pastor of a Christian Church, we stopped understanding anything altogether!  'Why are you helping us?' we asked.  'In the Torah it is written to help you' – they answered.  And we wondered how they knew the Torah and the Scriptures!"
Aleksandr continues: "Then hooray we received our visas and booked on a flight!  We are on our way home.  In Israel we will be met with love and joy: our small country, our family – numerous relatives.  Our legacy is the memory of wonderful people – my great-grandmother Chai-Sura, and our family traditions.  We congratulate each other on the Feasts, support each other in difficult times. My sister, Marina, lives with her daughter in Tiraspol.  They are still on their way towards repatriation, but we are confident that, soon, we will gather together with our large and friendly family at the same table in the Land flowing with milk and honey."