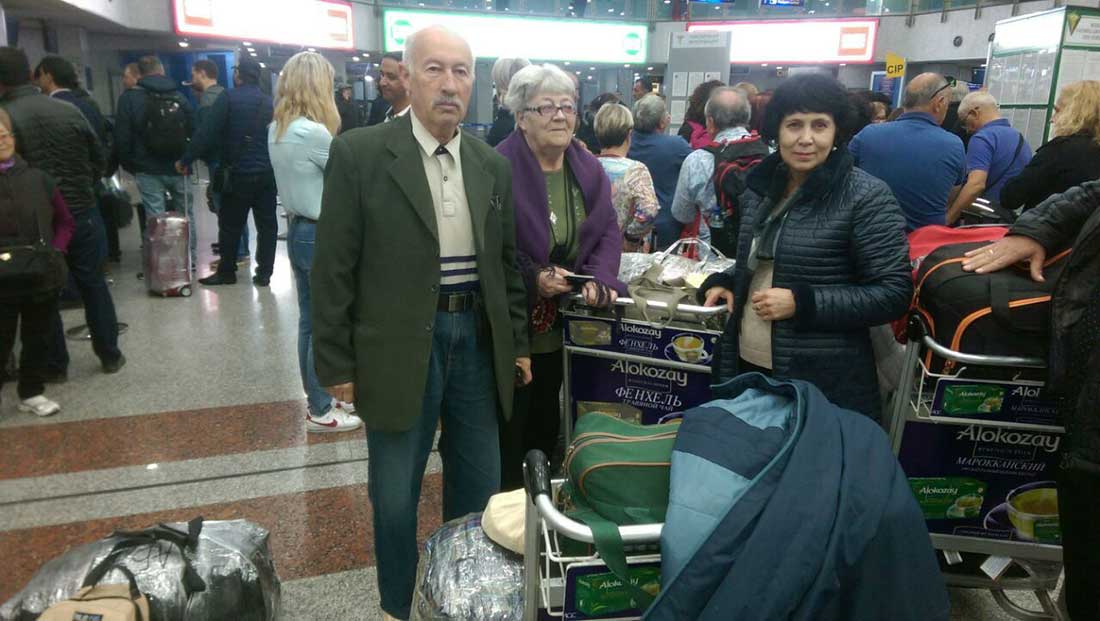 We got to know this family several years ago when we helped their children make Aliyah. Now it is the time for the parents to make their Aliyah. Their health has become very weak and they decided to go to their children who have now settled in Israel.
When we met them, it became clear that age had made an impact. Their cases were badly packed, torn in several places. We helped them repack, took tape to mend the tears. They simply didn't have the strength to lift them up and carry them. For many Ezra's help is irreplaceable – this elderly couple left on their home with no-one to accompany them. We accompanied them the whole journey from the hotel to the airport – took them by car, helped them with their luggage, paid for overweight luggage. Apart from that Ezra helped them with the Passport Office, with the hotel and with the transport.
When we arrived in the Departures Hall, registration for the flight to Tel Aviv had begun and the whole hall was full of Israeli tourists who were returning home. We had to wait in an enormous queue. The Israelis were surprised that new Olim were taking so many things with them to Israel. They were also surprised that there exists such people who help strangers in their repatriation!!