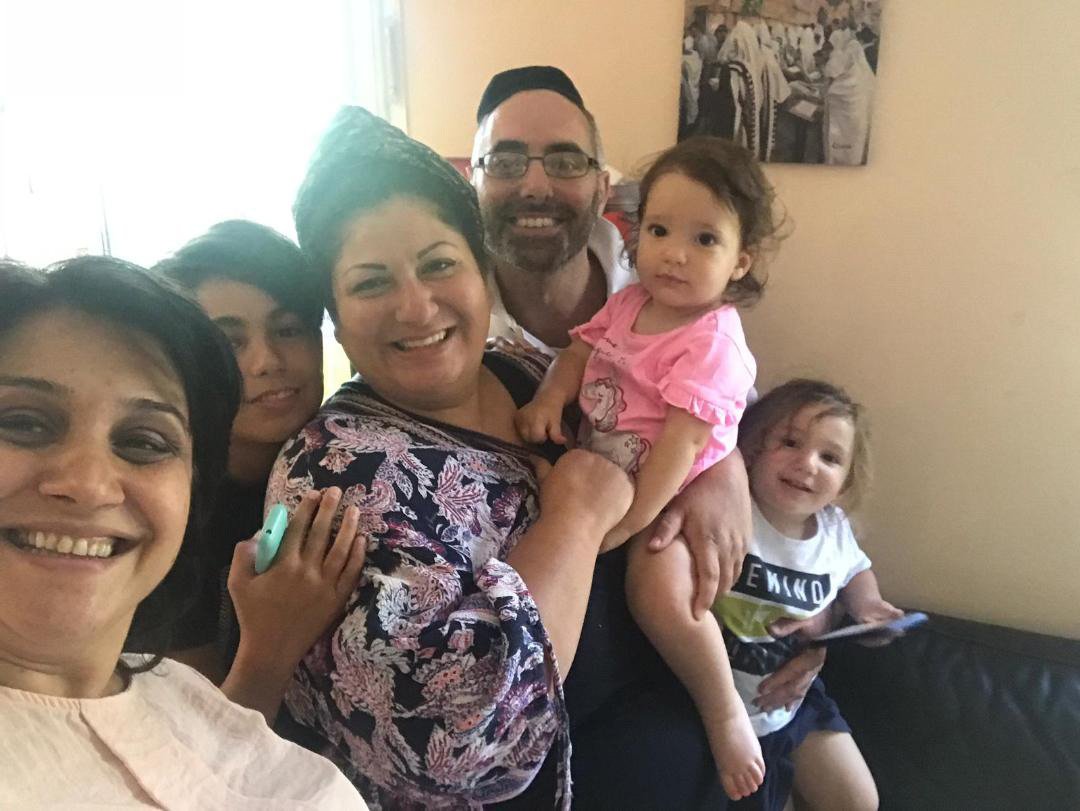 Benjamin and Mazal A from Marseille, France
Benjamin and his wife, Mazal, are making Aliyah along with their 3 daughters – Odelia, Neoray and Tali Sarah and their 2 sons – Aviel and Yaniv.  Mazal tells their story:
We are making Aliyah because it is very important to us to be surrounded by our family.  We decided to make Aliyah for the future of our children.  And we want to live lives without fear because of our origin.  We often experienced anti-Semitism here in France.  My husband, Benjamin, was assaulted near my children's school and we are thankful to God that he was able to stay alive.  Despite that it is hard for us to leave the people and families we have known for a long time.
Ezra International gave us some financial assistance and we are thankful for all you have done for us.   I would like to take this opportunity, on behalf of my whole family, to thank Maria, Ezra representative in France, for her invaluable help!  She has listened to us these long months and been very devoted.  Without this moral and financial help, we would perhaps have abandoned this beautiful project of going up to the Holy Land!  I bless you and thank you from the bottom of my heart.