Rescue, Return, Restore – Poor Jewish People to Israel
Ezra Plus offers Bible Studies, Israel travel, Prayer Partners, and much more. Plus, a full range of involvement opportunities is also provided.
Ezra Speaker Engagements – 2021
If you would like to have one of Ezra's speakers come to your church, home group or special event please contact us at contact@ezrainternational.org or call Rev. Richard Wagner at 904-860-8113.
Rev. Richard and Joan Wagner
 2021
Jan 17, 10:30 AM Mourning Star 3900 Main St Middleburg, Fl 32068 904 234- 5167
Jan 31, 10:30 AM New Harvest 2208 Hutchinson Parrish Rd Adal, Ga 31620
Feb 7, 10:30 AM Family Faith PO Box 1284 Keystone Heights, Fl 32656 352-473-5375
Feb 21, 10:30 AM Victory Outreach 5272 CR 114 D Wildwood, Fl 34785 353-266-6039
Feb 28, 10:30 AM Providence IPH 515 Colonial Dr Greenwood, SC 29649 864-554-4348
Mar 7, 10:30 AM Oasis IPH 4507 SE Hawthorne Rd Gainesville, Fl 32641 352-359-6657
Mar 14, 10:30 AM S Greenwood IPH 17 First St Greenwood, SC 29646 864-941-6136
Mar 21, 10:45 AM Harold A/G 10495 Goodrange Dr Milton, Fl 32583 850-207-7879
Apr 11, 10:30 AM Abounted Heart Heart 1010 Mary St Waycross , Ga 32503 912-283-8580
Apr 25, 10:30 AM Full Gospel Chapel 826 First St SW Cairo, Ga 39823 229-546-4851
Involvement Opportunities
Get Involved
Two Million People. It's estimated that over 2 Million Jewish people remain in regions of the former Soviet Union alone. Many of these individuals lack the resources to get to Israel on their own. We are working hard to make sure that every Jewish person who desires to return to their biblical homeland has the means and the resources to make that possible, thanks to the generosity of people just like you!
"Behold, I will lift up My hand to the nations. And set up My standard to the peoples; and they will bring your sons in their bosom, And your daughters will be carried on their shoulders"
Isaiah 49:22
So, you want to change lives, pursue meaning and help fulfill Bible prophecy?
Look no further. . . here are a few of the ways that you can help.
Travel with Ezra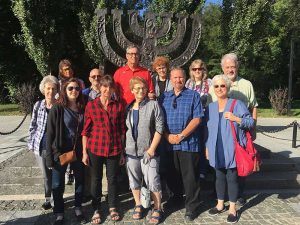 Fishing Trip Team
"Jeremiah 16:16 Fishing Trip" to Kiev and Odessa, Ukraine.
This is your personal invitation to travel to the country of Ukraine with Rev. Barry Wagner, Vice President of Ezra International, to be personally involved in the regathering of the Jewish people of the former Soviet Union to their "Promised Land."
"It is one thing to see Bible prophecy being fulfilled but it is another thing to be part of it." This is your opportunity to be used by God to be a special blessing to the seed of Abraham. (Isaiah 49:22)
During this life-changing experience, you will literally become one of the fishers spoken of by God in Jeremiah 16:16. You will visit many of the poorest of the poor Jewish people that Ezra International is assisting in their Aliyah (immigration) to Israel. You will be involved in delivering humanitarian aid: you will visit "Father's House," an orphanage co-sponsored by Ezra International for Street Children. You will travel by overnight train from Kiev to Odessa to visit Jewish immigrants as they prepare to leave to begin their new lives in Israel and much more.
The approximate cost of this ten-day ministry experience is only $1,600 from New York. This price includes round trip airfare, hotels, train tickets, and meals.
For additional information and an application form, please contact Barry Wagner at: Ezra International: P.O. Box 361757 Melbourne, FL 32936-1757 Office Phone: 352-294-4673. The first twelve people to register will receive a gift copy of Barry's book, And Still They Come, Israel's "Final Return."
Israel Tours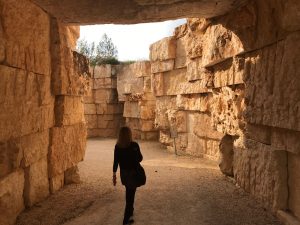 For more information call Col. John Somerville at (559) 877- 2882.
Share Our Story
Share Our Story
Are you passionate about helping Jewish people, and looking for a way to be involved with Bible prophecy? Great. We could use your help! We've made it easy for you to share our story on Facebook, across the internet, and at your church.
Help a Jewish Person Get to Israel
For as little as the cost of a new cell phone ($360) you can help a Jewish person get to Israel.
Volunteer to Pray
Donating isn't the only way to get involved. If you feel called to pray during your private devotional time with the Lord – we would be honored to have you as an important member of our international prayer team.
Host a Small Group
Prayer Group
Use our weekly email Prayer Points to guide your prayers. To receive prayer points, click here. Another fantastic resource is Pat Frame's book, "Intercession and Aliyah: Intercession for the Return of the Jewish People" ($10). Let's get prayer groups in all 50 states!  The work of Aliyah requires prayer and God's intervention.
Bible Study Group
Host and facilitate our new 8-week course, Aliyah: Understanding the Return of the Jewish People to Israel. To teach this course, order a Facilitator's Kit ($30 + shipping) which includes a printed full-color 96-page workbook as well as 8 beautiful slide shows and informational handouts for 8 lessons. This course starts with the basics then lays out God's glorious plan to return the Jewish people to Israel. We guarantee you will love this new course! Read our recommendation here, teach the course, then help us add to these recommendations!
Small-Group Bible Study – Video
Charity Navigator
Christian Non-Profit Organization
Ezra International is a Christian non-profit organization that helps the poorest of the poor Jewish people make aliyah (emigrate to Israel). The return of Jewish people to Israel today is a fulfillment of God's promise made centuries ago. For 2,000 years, it seemed impossible. But now it's happening, and scripture also promised that you can be a part of it!